My family went to visit my dad and stepmother's today for dinner and exchanging of gifts. After some present-opening, my dad hands me a small box. It didn't weigh much of anything. I opened it and inside was a smaller box. I opened that and inside was four Hershey Kisses and a small note. The note said "You found me. Unfold and read." I unfolded it and it said, "look under the couch". I looked under the couch and pulled out a long box wrapped in green wrapping paper. When I opened it, it had a shiny new 4095 carbine inside.
Talk about Santa granting my wish! This was a very special Christmas to me. Not just for the gifts, but also my brother was in town to celebrate Christmas with us. This was the first time in several years because he drives truck and was living in Pennsylvania until recently when he married his third wife.
Okay, here's the porn:
This is with my 4095 beside my 995: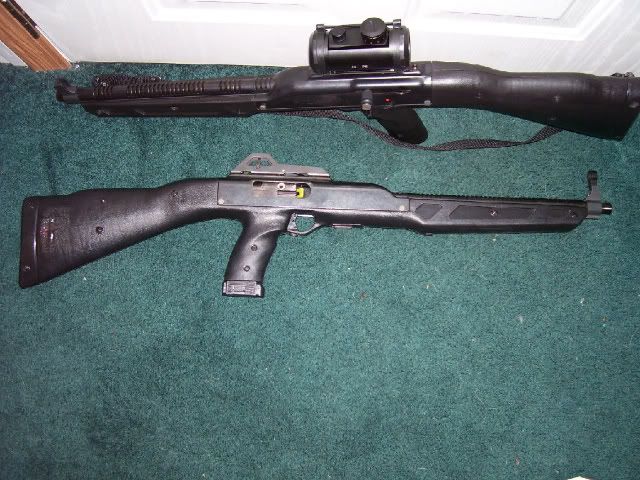 I noticed that the 4095 felt noticeably heavier than the 995, and that the overall length was about an inch longer. It appears that the difference in length is in the receiver cover area.
A closer view: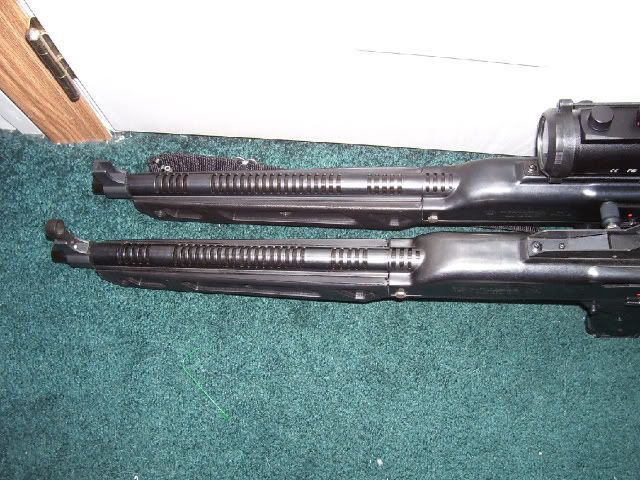 I can't wait to order the bullet mold, sizer, carbide factory crimp die and shellholder for it, along with a couple plastic ammo boxes. I plan on buying the Lee 6-cavity TL401-175-SWC tumble lube mold. This carbine will never see a factory load nor a jacketed bullet.
wizard93